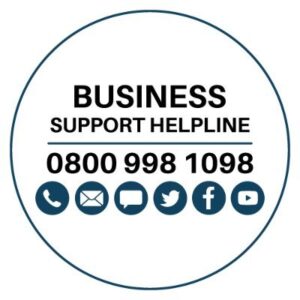 Business Support Helpline
The Business Support Helpline offers free and impartial business support and signposting services to businesses in England from expert business advisers.
Key information
Profile
The Business Support Helpline is the UK Government's multi-channel service for all businesses or aspiring businesses in England. Businesses or individuals can get in touch via telephone on 0800 998 1089, email, webchat and through social media channels. Their impartial, expert Business Advisers answer questions and provide business support via a signposting service, to anyone who is thinking about starting a business, has just started up or is already established. For face-to-face advice, businesses in England can also contact their local Growth Hub of which there are 38 across the country.
Similar services are provided across the UK by:
Invest Northern Ireland
Business Wales Helpline
Find Business Support Scotland
These are all linked below. The social media icons will take you to the Business Support Helpline for England.
Get in touch
There are specific services for each of the nations of the UK. The link below has all of the contact details conveniently on a single page.
Additional links