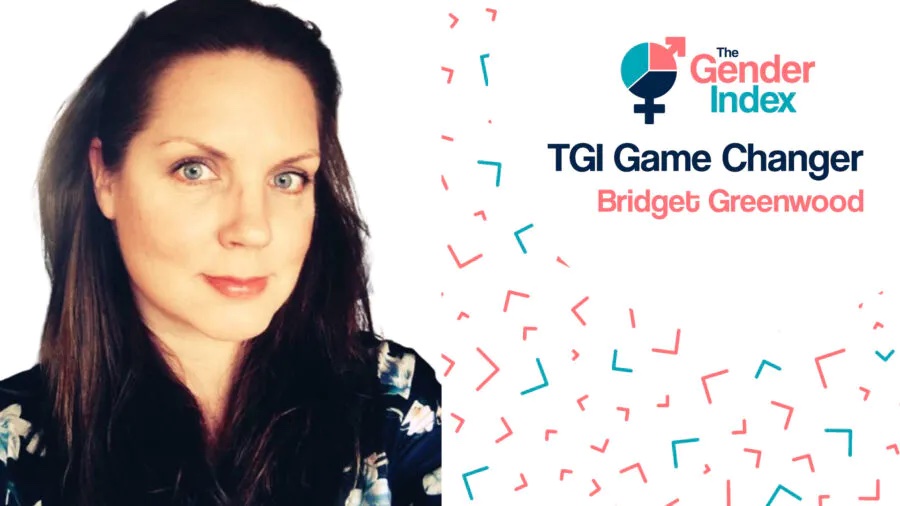 Bridget Greenwood founded The Bigger Pie and co-founded The 200 Billion Club, helping female founders through the start-up and scale-up journey.
A true TGI game changer, Bridget shares her incredible insight on how female founders can develop the most compelling storytelling in their pitches and tackle unconscious bias. A brilliant source of inspiration for those embarking on the investment journey.
Can you tell us a bit about The Bigger Pie and The 200 Billion Club and how it helps female entrepreneurs?
The Bigger Pie supports, trains and grows women in the Web3 environment, Web3 refers to the next generation of the internet and the future of the web, with decentralisation and blockchain technology at its core. The 200Bn Club is an end-to-end service that accompanies female founders from the early stages of their businesses to series A funding (the second stage of startup financing).
Tech is very male dominated, especially financial tech (FinTech) and even more so Web3/Crypto. We need to make it more friendly for women to stay. Because women leave tech at twice the rates of their male counterparts. It's a sad reality that we are still nowhere near gender parity, and the pandemic has pushed it back even further.
In setting up and establishing The Bigger Pie, I discovered how little money female founders get in terms of VC funding. So, I then joined forces with my co-founder Dr Amber Ghaddar to create The 200 Billion Club, a hands-on accelerator connecting female founders with the skills, advisory and investor network they need to raise anything from a seed (early stage) to series A+ investment. It's open to founders in all sectors. We are different from other accelerators, as we recognise that funding is primordial, so our stated goal is to fund the startups by the end of the program, rather than mainly focusing on the advisory side.
What are the biggest challenges facing female entrepreneurs?
There are many challenges, but through the lens of financing, the overarching one is the conscious and unconscious biases women face in the funding journey. We are used to seeing men in positions of power and authority. And when many people (not just men!) see women in these positions, they feel uncomfortable. They may not say, or even know why they feel that way, but they do.
So, we're used to seeing men as leaders; being promoted, hired, invested in based on their potential. Women – on the other hand – often have to defend their positions.
My co-founder Amber came through the funding journey, as a company founder, with a background in investment banking. She saw her male counterparts with similar investment banking backgrounds as hers, raising checks much faster and larger. The path for them was so much easier, despite her business and expertise being stronger.
It was at this point that I made her aware of unconscious bias and how it works.
Her company is now doing extremely well, and she decided to focus time on a social problem; helping solve the unconscious bias in VC investment. So, we joined forces and went on a six month study where we identified two large pain points.
Pain point number one: Startups receiving a warm introduction are 13 times more likely to get to the investment committee. And it's proven that 82 percent of startup companies that get VC funding came through a warm introduction. It's largely a boys club, so women don't have that same access to the network.
Paint point number two is the unconscious bias that comes into play in the pitching process, regardless of whether the VC is male or female. Research shows that men will be asked promotative questions about the opportunity and the growth potential of the business. Women are more often asked preventative questions, focused on the risk, which generally results in raising five times less.
So we now help prepare female founders to answer a preventative question in a promotative way among other proprietary training.
At The 200 Billion Club we have over 90 VCs and angel investors (a number growing fast) in our network. So we can offer a warm introduction for our founders to this network.
We run mock pitches with the VCs to get the founders ready, and get valuable feedback and insight, before they go into real pitches. We see a huge transformation in the pitches through this process.
What are your top tips for female entrepreneurs out there preparing for investment?
Develop and perfect the most effective storytelling in pitches!
A VC wants to know that you are capable of running the business, so tell them about your career history. Female founders can be shy in talking about what they've achieved. Even when they've had multi million pound budgets, made millions in sales and run teams of hundreds.
In 90 seconds that VC needs to know where you've been and what you've done. They can't do that through osmosis. This will help them understand why you are launching a company.
Be bold! There are plenty of men out there over-selling what they've achieved.
They also want to see that you know – inside out – the market and ecosystem, including the competition.
And then, why is your solution the right one? How does it work? How are you building it? What is your route to market? Does it make sense?
Also, watch the use of diminishing language. Filler words in particular can undermine the impact of the story. Record yourself with an app such as Descript, which shows all the filler words, and reduce them!
Finally, bear in mind that the financial landscape is very different to six months ago. Know what that means. Previously, it was all about growth, but now they are most interested in profits especially at the SeriesA+ stage. In your pipeline, you need to have two to three times as much as your projected figures.
How do you think The Gender Index is helping female entrepreneurs?
I would argue it's not on its own, it's helping the ecosystem attract better talent. Talent is distributed, opportunity is not. So, the data is brilliant at showing us the current landscape and that there are lots of female founders out there. It's also great for showing us (geographically) where the best opportunities are, and the resources that best fit the companies women are leading. It's very comprehensive and gives an amazing amount of insight into lots of segments.
We can look at the report, benchmark and track progress. We can have honest conversations about what's going on, based on real data.