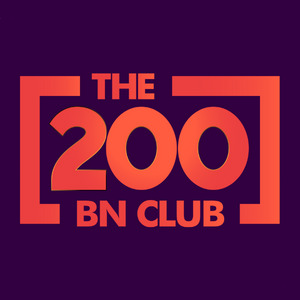 The 200Bn Club
Bias-busting accelerator for female founders: 200+ VCs, 75% raise $1.7M avg. Support from seed to series A. Join the #200BnClub now!
Key information
Profile
Launched in 2022, the 200 Bn Club is an accelerator designed by successful founders aiming to empower female entrepreneurs and make them investable by venture capitalists (VCs). With a robust network of over 200 VCs, our program is specifically tailored to overcome unconscious bias prevalent in the investment process. Our results speak for themselves: 75% of our startup participants successfully secure an average funding of $1.7 million from our esteemed partners.
At the 200 Bn Club, we provide comprehensive support to startups from their initial seed stage all the way through to series A funding. We understand the unique challenges faced by female founders and strive to create an inclusive and empowering environment to help them thrive. Our extensive network of VCs ensures that startups gain access to vital capital and resources, setting them on a path to success.
Joining the 200 Bn Club means joining a vibrant community of like-minded entrepreneurs, mentors, and investors who are passionate about leveling the playing field for female-led ventures. Through our tailored accelerator program, we provide invaluable guidance, mentorship, and industry connections to help startups navigate the complexities of scaling their businesses.
We firmly believe that diverse perspectives and voices drive innovation and economic growth. By championing female founders, we aim to create a more equitable and inclusive startup ecosystem. Join the 200 Bn Club today and unlock the resources and opportunities you need to take your venture to new heights. Together, let's rewrite the future of entrepreneurship. #200BnClub
Get in touch
Fill your application on our website:
Additional links