This year marked the first ever 'National Women's Enterprise Week' (19th – 23rd June 2023) launched by Make it YOUR Business, Donna Lambert and Alison Cork MBE. This national week celebrates and highlights the importance of female entrepreneurship to the UK.
Held at The British Library on 21st June the National Women's Enterprise Week event was an incredible celebration of women's enterprise nationwide, led by dedicated ambassador Alison Cork.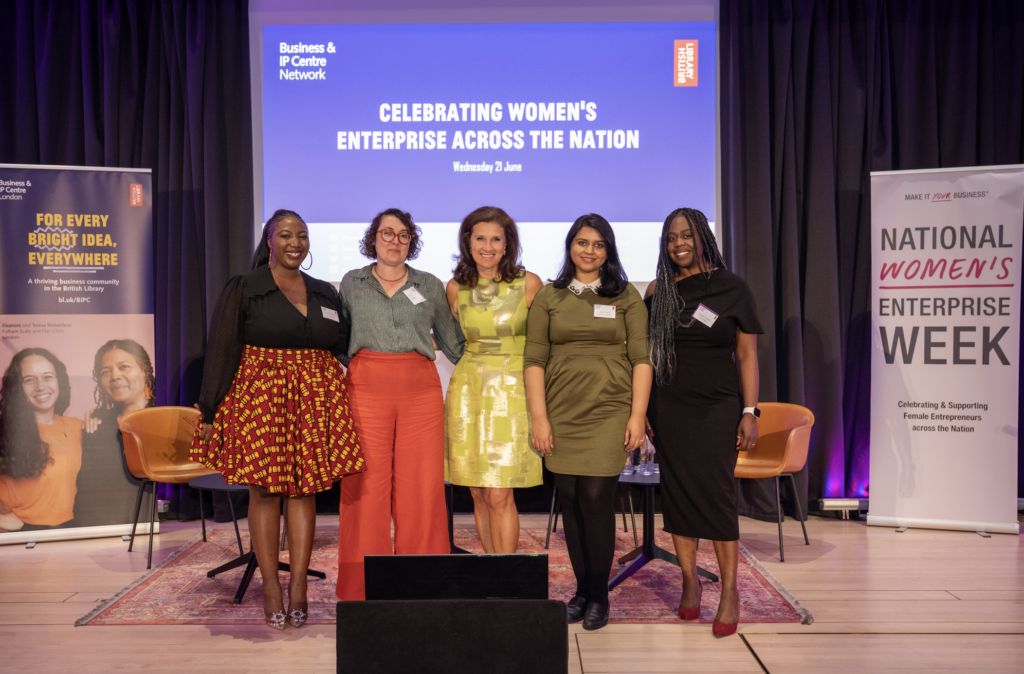 The brilliant event had a number of inspiring speeches from guests including Dame Carol Black, Chair at the British Library, Liz Jolly, Chief Librarian, and Kevin Hollinrake, Minister for Enterprise, Markets and Small Business.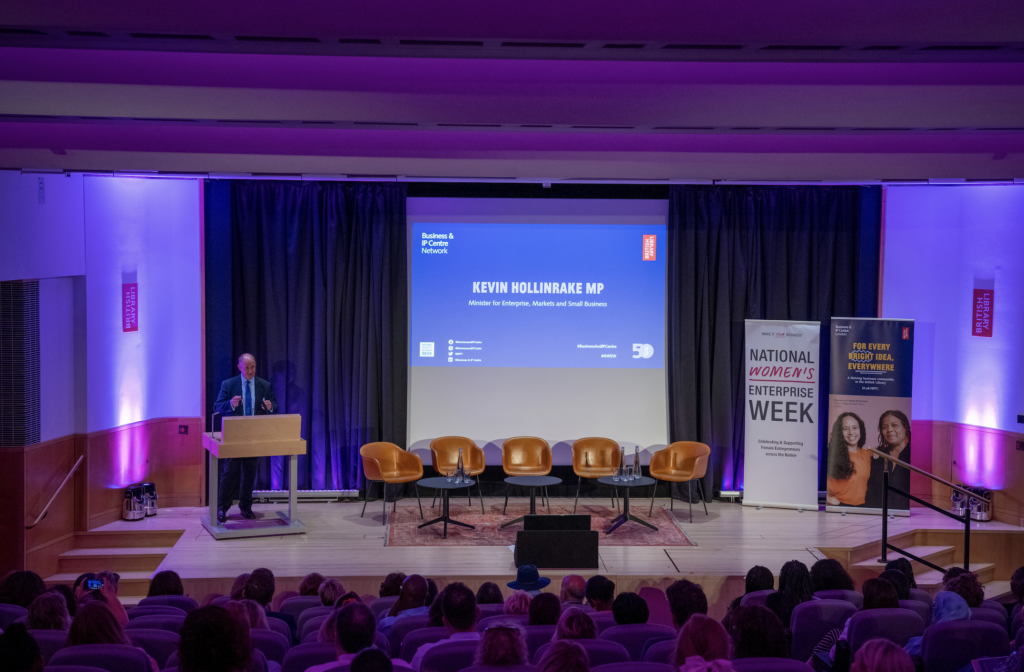 The evening featured a panel discussion featuring four exceptional women we have supported throughout their entrepreneurial journey – Cultureville, Chalk + Blade: Award-winning podcast production, Suman Hanif, and Skin Solace. The entrepreneurs shared their first-hand experiences, discussing the realities, benefits, and challenges of being female entrepreneurs in business and emphasised the importance of empowering other women who are navigating similar journeys.