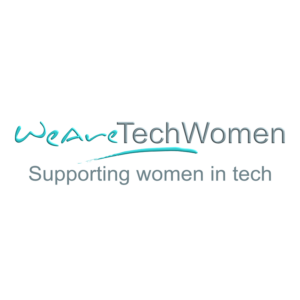 WeAreTechWomen
WeAreTechWomen was founded in 2015 to help women working in technology to maximise their potential. The network currently has a membership of 25,000 women working across a multitude of industries and tech disciplines.
Key information
Profile
Over the past seven years, WeAreTechWomen has helped thousands of women in tech enhance their careers through events, conferences and awards. The network has also worked with over 40 multi-sector corporate organisations helping them to attract, retain and develop their female tech talent.
As WeAreTechWomen is focused on tech, the majority of its activities and events are directed at women in corporate roles rather than start-ups. Many founders have a corporate background and this can be an ideal way to create networks, develop skills and accumulate capital before founding a business. The network has provided over 5,000 women with the opportunities to up skill through our events and conferences, as well as highlighting the achievements of 350 future tech leaders through the TechWomen100 awards.
The WeAreTechWomen website has a wealth of resources including career and employment advice, events, online learning and volunteering opportunities.
The website includes an excellent directory of over 70 Women in Tech networks, from the well-known and well-established such as the Women's Engineering Society, founded in 2019 and sponsor of International Women in Engineering Day, to the more recent such as the Shuri Network for BME women in digital health. There are local women in tech networks for Wales, Scotland, Birmingham, York and other locations.
Get in touch
WeAreTechWomen is based in Rayleigh, Essex, and operates across the UK. You can contact the network via social media or the link below.
Additional links