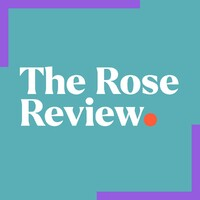 The Rose Review
In 2022, women in the UK founded more businesses than ever before, despite the economic uncertainty. In 2023 the Rose Review and its partners are committing to even more support for female founders.
Key information
Profile
In 2018, the government asked Alison Rose, CEO of NatWest Group, to lead an independent review of female entrepreneurship. The Rose Review was published on 8 March 2019. It shed renewed light on the barriers faced by women starting and growing businesses and identified ways of unlocking this untapped talent.
In response, the government announced an ambition to increase the number of female entrepreneurs by half by 2030, equivalent to nearly 600,000 additional women-led businesses. The government also agreed to collaborate with Alison Rose and other private sector partners to take forward the eight initiatives proposed by the Rose Review, of which the Invest in Women Hub is one. The Rose Review Board which oversees this work is chaired by the Small Business Minister, Kevin Hollinrake, and Alison Rose.
The 2023 progress report found that, in 2022, women in the UK established over 150,000 new companies – more than twice as many as in 2018, before the Rose Review was launched. The report also shows that 16 to 25-year-old women founded nearly 17,500 businesses in 2022, a figure that's more than 22 times greater than in 2018, and that all-female-led companies represented 20% of all businesses in the UK in 2022, up from 16% in 2018.
In a joint article marking the publication of the 2023 report, Kevin Hollinrake MP and Dame Alison Rose said: "Listening to the stories of founders we have been struck by the huge potential of their businesses and we are making new commitments to expand our support for their work. Moving forward, our ambition remains to provide the support and access for female entrepreneurs to unlock the £250 billion value to the UK economy identified in the Rose Review."
Re-launching the Invest in Women Hub was one of the aims agreed for 2023 by the Rose Review Board.
Get in touch
You can keep up-to-date with the work of the Rose review by following us on LinkedIn, which is also the best way to contact us.
Additional links