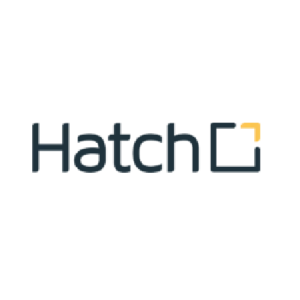 Hatch and UBS Incubator
Hatch support under-represented entrepreneurs to imagine, launch and grow sustainable and impactful businesses through tailored support, community, and partnerships. The Hatch and UBS Incubator programme offers entrepreneurs the chance to learn business skills and the opportunity to meet other founders.
Key information
Profile
Growing a business is not easy and it comes with many challenges including knowing how and where to access funding, navigating different legal issues, and how to stay true to your mission as you grow your business. Our programme in partnership with UBS offers the following:
Cohort-Based Expert-Led Session – 18 hours of expert-led masterclasses on mission and vision, business strategy, product/market fit, finance, legal, partnerships, marketing and sales, and pitching.
Peer Learning – 18 hours of peer learning, peer coaching, and accountability groups. Gain fascinating insights, exchange ideas and swap skills with like-minded individuals.
Financial Clinic – Work through key questions about your prices, cost, overheads and sales with a financial expert, in order to make decisions about your business strategies.
Demo Day – Showcase your business to a panel of experts and get actionable feedback on how to take your business to the next level.
This programme is valued at over £3000, but thanks to our partnership with UBS, participants are asked to pay only £150. There are also a limited number of bursary places available.
Get in touch
Please us the following link to apply:
Additional links