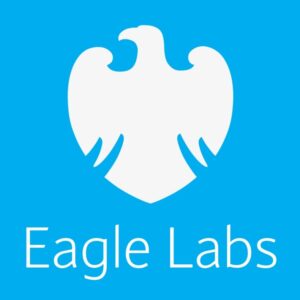 Barclays Eagle Labs
Barclays Eagle Labs is a UK-wide network of physical centres with co-working spaces and workshops, offering links to local and national programmes for business growth. We incubate, inspire and educate UK founders, startups and scaleups and help them to succeed.
Key information
Profile
You've got the big idea; we've got the network to help you succeed.
From idea to exit, we can help you build, learn and scale faster. We have everything to supercharge your progress, with like-minded entrepreneurs and experts to support you. We've got some of the best and brightest tech startups on our books. Whether you're a venture capitalist or an angel, we can connect you into a trusted network of high-quality founders and startups. Thinking more like a small startup can make a big difference to your business. Learn important lessons from the startup culture when it comes to dynamic thinking, hyper-collaboration and keeping it simple.
We have a strong track record of partnering with local authorities and local UK Government initiatives and helping them to drive economic growth in the region by supporting or creating a local tech ecosystem.
Get in touch
Please use the following form to get in touch:
Additional links