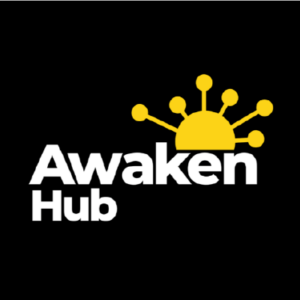 AwakenHub
AwakenHub's mission is to level up opportunity, access and connectivity for women founders throughout the Island of Ireland by removing barriers to investment, scale and success. As a registered Social Enterprise our vision is a society where every founder's journey is equitable irrespective of gender and where 50% of investment goes to women-led businesses.
Key information
Profile
Share your founder journey with women from across Ireland.
Share in events, advice and access to like minded women-led founders and allies. 2900 fabulous people have joined the community in 30 months.
Learn about the world of investment, funding streams, build your founders tookit. Grow your profile, connectivity, confidence. Sign up to our mailing list below and feel free to browse our free library.
We also manage a private online group for women founders – AwakenClub. This is the antithesis to a 'selling shop'. It's a sacred space to look for advice and support from other founders and a carefully curated group of successful women entrepreneurs, investors and company builders. we lovingly call 'Big Sisters'.
Get in touch
For general enquiries, contact us via our website: