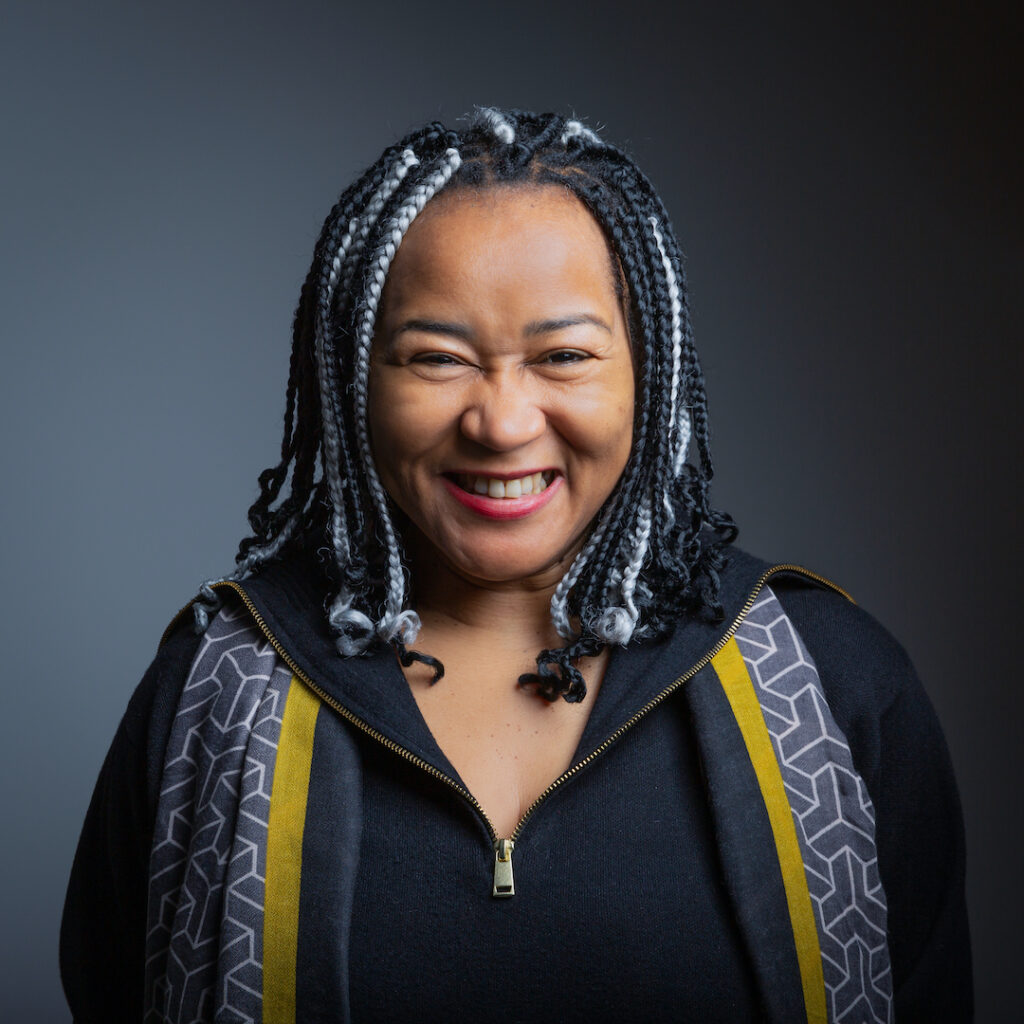 Shalom's Entrepreneurial Journey
Shalom Lloyd was born in Nigeria, educated in Ukraine, and is proudly British Nigerian. She admits that she's always had an entrepreneurial spirit: even when studying in the former Soviet Union for her Pharmacy degrees, she saw an opportunity to sell in-demand and hard to get denim products. Following her BSc and MSc, she then began her career in the pharmaceutical industry in the UK where she worked for 26 years up to senior leadership roles.
This entrepreneurial drive sparked again in 2014, when Shalom had twins. From birth one had severe eczema, and this was the catalyst for her to found Naturally Tribal Skincare. Shalom stumbled across a Eureka formulation in her kitchen when experimenting to find a solution. She knew that this product would help others, but also that to take this forward, she wanted to source the ingredients in a sustainable, ethical way. This led her to the Kingdom of Essan, in Northern Nigeria, where Naturally Tribal Skincare source their Shea Butter – the core ingredient to all their skincare products – by employing local women and an ethos of 'trade not aid'.
Naturally Tribal Skincare has grown from strength to strength and is one of the UK Governments Department for Business and Trade's Export Champions, now selling across markets including Switzerland, Czech Republic, Israel, the US, and back to Africa. With three fulltime staff in the UK, and 20+ women making the Shea Butter in the Kingdom of Essan, Naturally Tribal has built a factory to continue to support the education of rural women in Africa. Shalom is also Director at JE Oils, a Nigeria-based manufacturer of agriculturally derived oils, which produced 200 metric tons of shea butter, employing over 30 women locally.
In addition, Shalom also co-founded eMQT to advocate for racial diversity in clinical trials. When Shalom's father – who lived in Africa – passed away from cancer, she wondered whether, if he was involved in a clinical trial process, he'd still be with her. Patients of African descent make up 17% of the world's population, but less than three percent of Black people are included in clinical trials. eMQT aim to convince pharmaceutical companies to run clinical trials in Africa to change these statistics and advance racial diversity in clinical trials.
The clear thread that ties both of her businesses together is that Shalom is always trying to create a solution to a problem – it's this purpose that drives her and her businesses forward.
Her purpose and values
For Shalom, she's drawn to businesses with purpose, impact, and profit, and she believes that if you build a company with care and ethics at the heart, the profit will follow.
She doesn't cut corners, admitting that, for example, things would be simpler if she'd instead sourced a third-party supplier for her Shea Butter, but she's proud that her business not only offers quality products but that this also contributes significantly to sustaining a community in Africa, improving their way of life and at the same time feeds the UK's manufacturing and export market.
Advice to female entrepreneurs
For her success, Shalom knows that her network is so valuable. Having a background in the pharmaceutical industry has really helped her start and grow her two businesses and call on her network for help and advice. Shalom reminds us to work our network and ask for things – ask for help, for introductions, for advice. You've got to have the mindset of building a positive network and then using it!
Always remember that it goes both ways – be sure to support and help others. Look around and see how you can help lift up others as well, because that is invaluable.
If there was one piece of advice that Shalom would give to female founders, it would be "it's ok to be greedy, to want it all. I want to be a mother, a businesswoman, a founder. I want to change the world; I have to have a positive impact." Shalom is a huge believer in doing things with integrity, courage and passion.