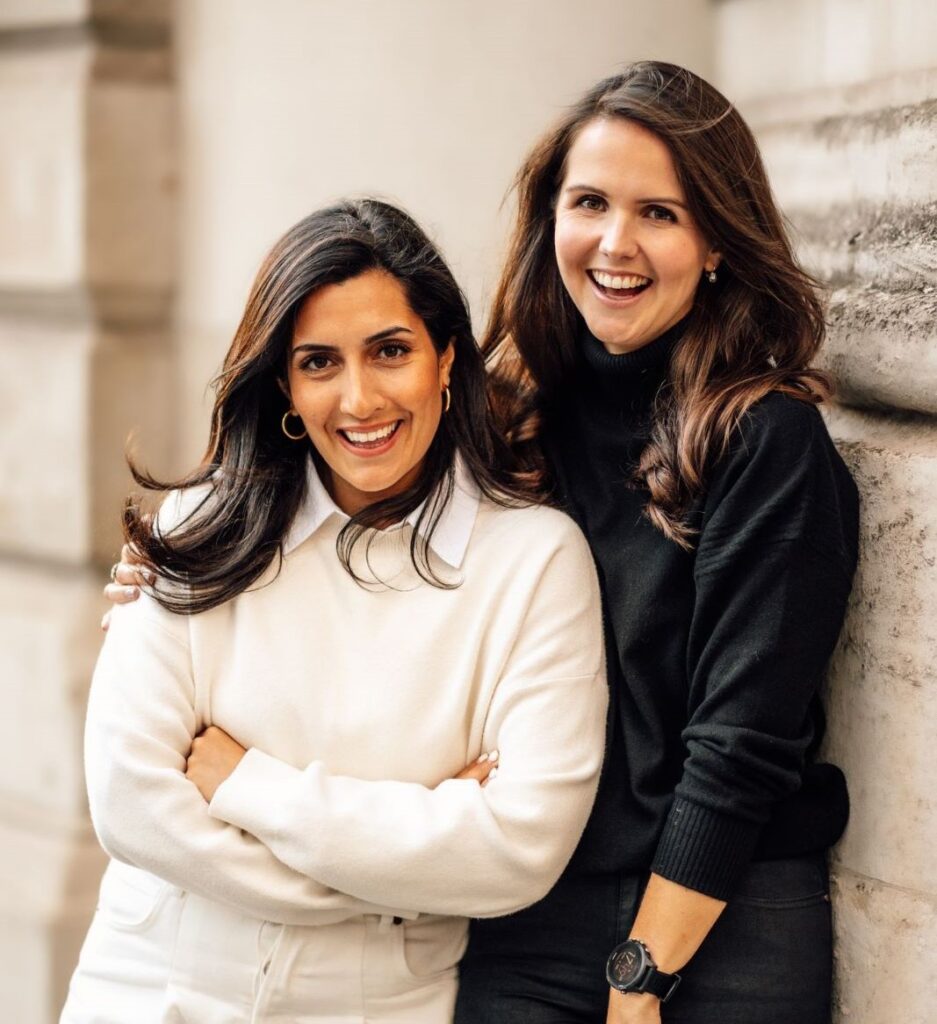 luna is an app for teenagers which provides a safe space to access trustworthy advice and guidance on their health and wellbeing.
The concept for luna began at the University of Oxford's Saïd Business School where Jo Goodall and Jas Schembri met in 2021. Both former Consultants at Deloitte, they knew they wanted to move away from the corporate world and focus on founding and growing a business.
When challenged to take on an 'entrepreneurial project' as part of their MBA they formed a strong team of women to develop a business idea. The project involved developing a product and pitching it to real investors.
The inspiration
When developing the concept for their business, Jo and Jas were keen to target teenagers, noticing how few products were created specifically with young people and their needs in mind. This is despite more teenagers facing a multitude of complex pressures in their life, from developing friendships and managing schoolwork, to understanding the often confusing changes to their bodies.
Many young people don't feel comfortable asking intimate questions about their health and wellbeing to their parents, friends or teachers, so turn to the internet for answers. Whilst the internet and social media are incredible and endless sources of information, they can also be overwhelming, promote dangerous disinformation and exacerbate some of the challenges and pressures faced by young people.
As teenagers, Jo and Jas felt that they had no reliable sources of support and hadn't known where to turn. They were desperate to make sure that another generation of young people didn't go through the same struggles.
That is how the concept for luna was born.
Using the expertise of medical professionals and the feedback from young people, they designed luna to be a safe place where teenagers can access information that is digestible, reliable and crucially, tailed to their needs.
From concept to reality
Jo and Jas felt so passionate about luna and the problem they were addressing that after their MBA concluded, they decided to take luna on and make it their full-time focus. Their partnership is based on a good friendship first and foremost, but also a firm belief in the significant demand for the product.
Graduating in October 2021, they were able to access a privately funded grant of £20,000 which allowed them to test the idea with their target audience. To have something to test and demonstrate proof of concept to investors, they build luna as a no-code app and ran it as a pilot in February 2022. The response was overwhelmingly positive, and pushed them to take the next step and secure funding from investors to make the app a reality.
Diving into the investment world
Jo and Jas were under no illusions that raising a pre seed round for luna would be a huge challenge. However, they were buoyed by the feedback they had already had about the demand for the product.
In addition, they felt that despite the wider femtech market booming no one was aiming products at the teenagers and there was a huge opportunity here to capitalise on. They believe TeenTech is the next big market and that if you can capture this audience at a young age you can build a loyal following as they grow.
Despite having a strong pitch, an established network through the business school and a corporate background as consultants, raising money was incredibly tough and often incredibly anxiety inducing. Jo and Jas relied on each other for support. If one had a bad day they turned to their partner to remain positive and keep them from becoming too downbeat.
Launching the app
Their perseverance paid off and they raised £600,000 in their pre seed round in May 2022. This helped them hire two dedicated tech people and a content lead who helps them manage a medical community which supports with high quality content.
By November 2022, the fully fledged, free-to-download app was launched and now has over 20,000 users after just a few months. The app includes four key sections:
luna Learn – short articles and videos created by medics.
Ask luna – a place to ask an anonymous questions. Similar to a digital agony aunt.
Track – Physical period and emotional tracking.
Shop – a discount section making use of partnerships with brands.
In March 2023, it was one of Apple's International Women's Day featured apps bringing it to a whole new audience. In addition, it now has over 250 ambassadors across 25 schools in the UK.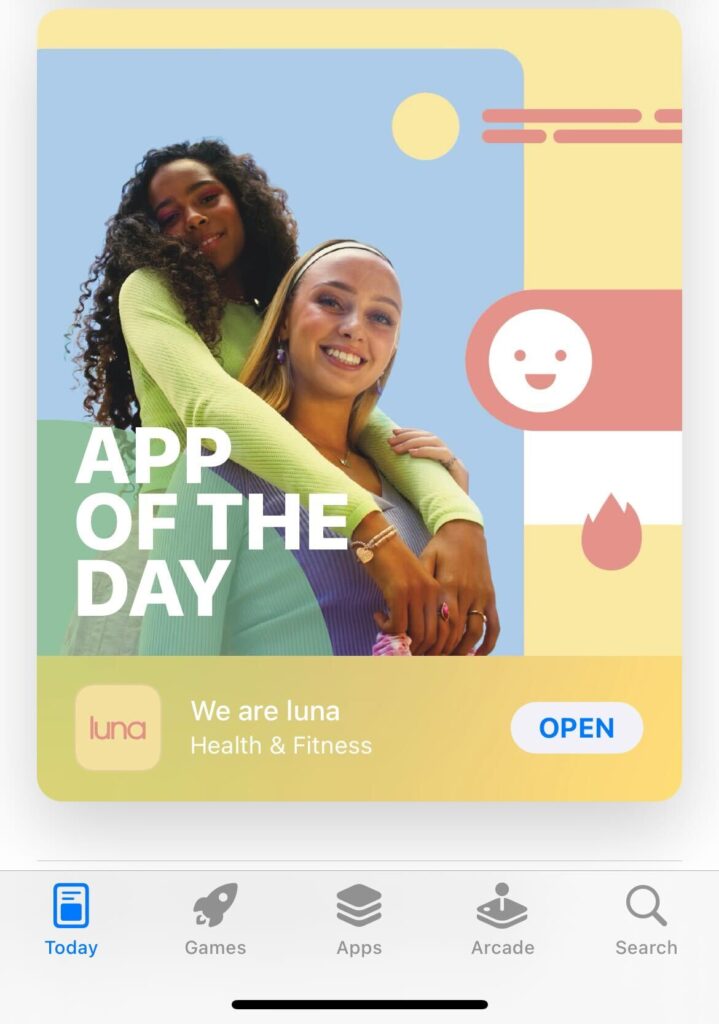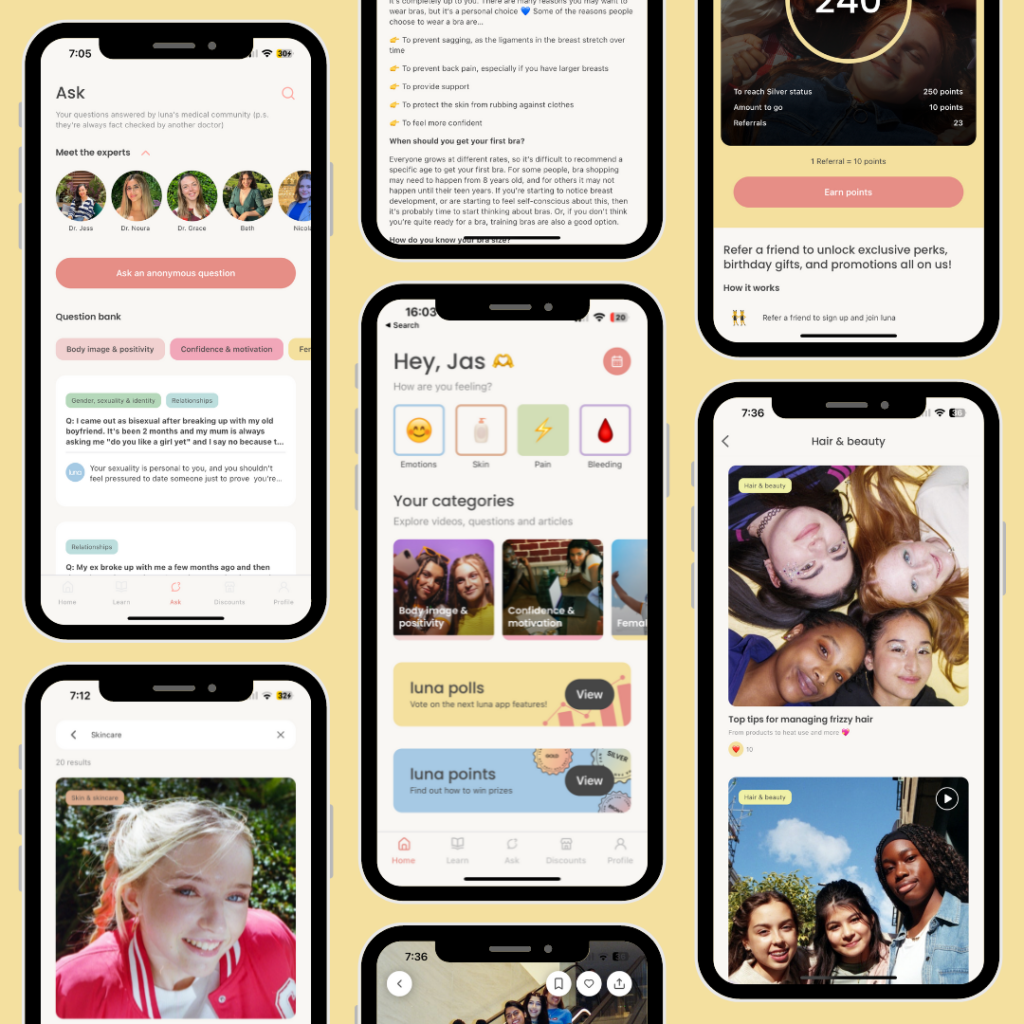 Reaching for the stars
This rate of growth means that luna will soon need to expand beyond a five person team soon. They have ambitions to take luna international in the next few years. This means taking on another fundraise later this year.
This will require a period focused on raising the profile of the app and demonstrating its potential. But now, with one fundraise behind them they are much more confident and are taking a wealth of experience and wisdom into the process.
It is all about going into the room with a positive mindset and a belief in the product. In their pre-seed round, they found that some of the most valuable investors were angels who have demonstrated a real excitement in our product and are aligned with our values and vision. However, with this next phase they are turning their attention to VCs as they raise their fundraising ambitions.