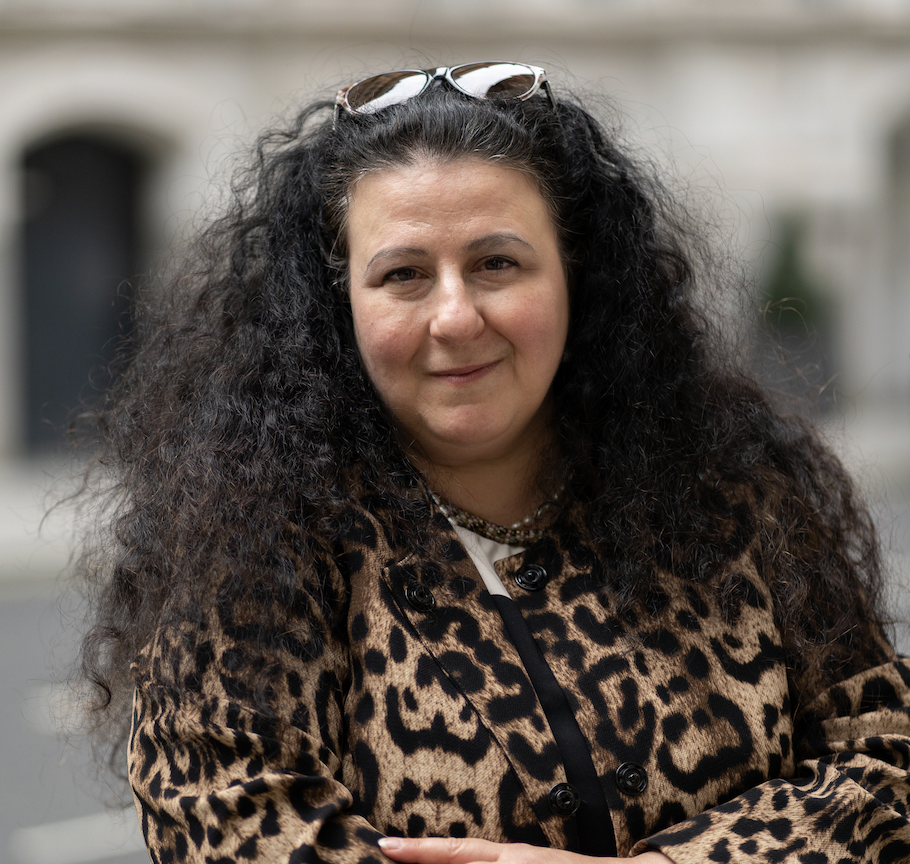 What is your business is about?
Market Accents was set up in 2007 to bring together international specialists in strategy, marketing, communications, digital and trade. We came together to help businesses research and redefine their strategy to create robust plans to find their voice in crowded markets and grow digitally and internationally.
How did you conceptualise your business idea?
The idea for Market Accents came about when I was still at university and realised the collective brain power of a collaborative group of people when solving challenges. Throughout my career, I was always attracted to international connections and markets. I was fortunate enough to work with global brands and could see their impact on markets and communities. I could understand the cultural differences and see the challenges in bringing them to market. In 2007, I decided to realise my idea and set up Market Accents.
In my last year working with a corporate, I started working on my business plan, looking at services to provide, associates to bring in, the value chain and how it would be marketed. I believed then, as I do now, that business is done by people for people, so at the heart of my plan was building trust and credibility with my target market. I did this by establishing a London-based mid-market networking organisation with a colleague, and I used this as another stepping stone to introduce Market Accents and the services. Within a few weeks, I had my first clients which actually were international! I started working with global businesses, established in the US and across Europe with offices or presence here in the UK.
In the last decade, I have been active in women economic empowerment initiatives with the UK APPG for Women and Enterprise, Savvitas and the UK Economic Blueprint, and other organisations. Market Accents is a certified WEConnect woman-owned business. Alongside I was also very active on the global stage, attending international gatherings and talking about challenges facing women-owned businesses. Among them were hosting and moderating various sessions at the WTO Public Forum (WTO PF) in 2019, 2021 and 2022 with OWIT – the Organisation of Women in International Trade
What is the Organisation of Women in International Trade (OWIT)?
OWIT is a global business membership organisation for women and men working in all facets of international trade, designed to promote the advancement of women in trade and business.
During my first WTO PF working session with them, I questioned why OWIT was not in the UK. I grabbed the opportunity and put forward an application which was accepted. The rest is history. In June 2021, during the height of the pandemic, we launched OWIT UK. We have had high visibility in both the UK and internationally and held numerous webinars and our first conference – Going Global – with NatWest in November 2022. Our efforts have been recognised among the OWIT International family and we are working collaboratively with organisations in the UK and globally to help us deliver on our programme. We focus our efforts on four pillars: trade finance, trade facilitation and digitisation. What that means for women in the UK trading internationally is that there is a strong network to support them with training, contacts and also raise a voice on challenges they continue to meet.
Why do business of all sizes and sectors need to think about international trade?
The minute you have launched your website for your new business and start being active on your social media, you are indirectly playing in an international arena and must secure your brand and IP.
Today you may only want to offer your services or products to your local market, but that may change in the future. There are huge opportunities in new markets, within the Commonwealth, among the diaspora here in the UK; from the Trans-Pacific Partnership (CPTPP); within the EU, across MENA, Africa, the US, Canada, and Latin American markets..
If providing services, you may think this does not apply to you. However, as I found early in my company story, you may be approached to deliver outside the UK borders. Then you need to consider your position, your terms of business, and how you will get paid. You may decide go for it, but you also need to understand and map your service delivery and any tax implications.
If you are manufacturing a product, you may start selling your products locally in stores or on digital marketplaces, such as Etsy, eBay or Amazon, or you may sell directly from your site. And that is where you must also bear in mind that you are not only visible to your local market, you can also be found internationally. While you may seek to control it by limiting your sales to specific markets however, as you scale up, the opportunities for growth will also stretch beyond borders.
Ideally you should think about your structure and payment mechanisms and plan your value chain right from the start. Even such a small matter as accepting payment in foreign exchange on your website will need to be considered and managed, let alone dealing with the increased demand for your products or services, packaging, postage and deliveries, as well as compliance with regulations and market customs in these new market opportunities.
How did you expand your business to trade across borders?
At that time, I tailored the services offered to suit the corporate clients. As most were in EMEA, and the business already had an international accent, then it was easy to accept work that covered European markets. Many of these corporates were aIso HQ'd in the US, which meant that we were getting paid in dollars. This obviously affected our budget and we had to build that into our proposals. In time, we have also expanded to include MENA.
What impact did this course of action have?
Some of the issues that impacted the business included the different time zones; the business culture and negotiating on contracts of service especially with the US, where there were clauses which put us at risk; payment terms that were not adapted for small businesses, as well as the ability to scale up quickly to deliver internationally. That meant we were expanding our team of associates to include translators, etc. As members of WEConnect, we reached out and found trusted partners who were working with us to get localised content, market insights and other material out on time.
We have also started coaching in the MENA region, and once again, our international  accent has stood us well as we are able and flexible enough to be in tune with the cultural nuances and also understand their unique business culture.