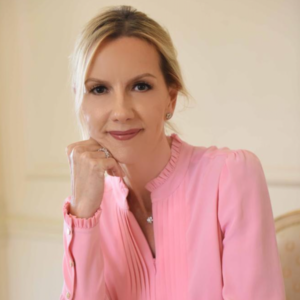 Alexandra has over 25 years' experience working in finance, 20 of which she has spent in the alternatives sector, managing teams raising capital in multiple jurisdictions and across capital structures. She founded AA Advisors in 2007 and focuses on Private Equity, Private Credit, Real Estate, Infrastructure and Venture Capital funds.
Alexandra also navigated her firm into becoming one of the leading placement agents in responsible investing and steering the business to executing 10 raises in the impact space in the last 4 years across Venture, Private Equity and Venture Debt.
Alexandra was awarded the Investment Consultant of the Year award at the 2020 Women in Finance Awards. Alexandra is also a regular speaker and panellist at various European Alternative conferences where she debates on subjects surrounding raising private capital, multi asset platform opportunities, diversity and inclusion, the transfer of inter-generational wealth and value creation.
In addition to her work with AA Advisors, Alexandra leads an initiative spun out of the Alison Rose (CEO of NatWest Group) Review of Female Entrepreneurship, commissioned by the UK Government, which aims to promote entrepreneurialism across the UK and reduce the entrepreneurial gender gap.
Alexandra is the co-chair of the Council for Investing in Female Entrepreneurs (CIFE), a steering committee backed by BEIS (Department for Business, Energy & Industrial Strategy) comprised of leading financial institutions, which is looking at implementing the recommendations of the Rose Review that urge LPs and investment funds to help their clients invest in female-run businesses. As part of her role, she is helping to address the funding challenges for female-run businesses and entrepreneurs seeking to access capital from the alternative's community.
Alexandra recently appeared before a Treasury Select Committee's enquiry into the VC industry, providing oral evidence concerning diversity and inclusion. Alexandra is also launching a $150m Venture fund and a $400m Growth Equity fund all investing capital in UK businesses where a woman is in a position of influence or a founder.
Prior to launching AA Advisors, Alexandra worked at the Man Group, where she ran Middle Eastern and then European distribution. Before this Alexandra worked at J.P. Morgan in their London office in the derivatives products group. She started her career in finance at Morgan Stanley, as a member of the Fixed Income and Money Markets division.